Seoul, Korea high school summer highlights:
Major high school group in Seoul, Korea
Study on university campus
Language and culture immersion
Dates & fees
Jul 1-Jul 22, 2023  (3-week) USD $3945
Jul 23-Aug  13, 2023 (3-week) USD $3945
Jul 1-Aug 13, 2023 (6-week) USD $7445
Korea Immersion Program: on university campus
2024 Dates and fees are coming out around the end of September or early October, please check back with us.
2023 Dates and Fees: 
| | | | | |
| --- | --- | --- | --- | --- |
| Type | 2023 Dates | Weeks | Deadline* | Fees |
| Korea A | Jul 1-Jul 22 | 3 | full | USD 3945 |
| Korea B | Jul 23-Aug 13 | 3 | taking waitlist | USD 3945 |
| Korea C | Jul 1-Aug 13 | 6 | full | USD 7445 |
Accommodation: homestay (2 meals per day included) or dormitory (does not include meals).  Please note students under 16 by the program start date are highly recommended to do homestay, exemption is subject to review and parent permission.
If you can arrange your own place to stay, then you can have an accommodation fee deduction, please check with us.
Fees:
* Fees: Program fee is subject to change without prior notice.  Air ticket is NOT included in the program fee, if you need travel agency information please contact us.
The program fee includes: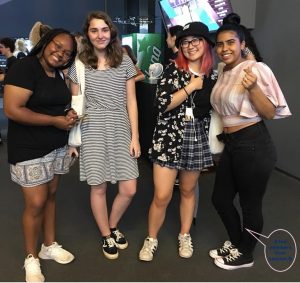 Tuition and textbook for all courses;
Accommodation;
Airport pickup and drop off;
Culture trips;
Emergency medical insurance;
Pre-departure guide;
Note: Air fare is not included in the program fee;
About financial aid: Presently we do not have any financial aids available to high school students.  You can also check: financial aid page to find some information on outside funding resources.
Travel Plan: For all students with our accommodations, we will pick you up and drop you off at the Seoul Incheon International Airport (Gimpo Airport pickup is possible, please check with us) on the scheduled dates.  Customs information and airport maps will be sent to you prior to departure.
2019 contest first place video, by Annie Hyde