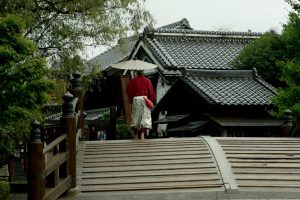 Is safety a concern in the city where your programs are located?
What kind of food do I expect to eat ?
What services does LanguBridge provide?
What is the normal class size ?
What should I wear in the class ?
What is the cost of living there ?
Do I need to immunize before I go ?
How far in advance should I apply ?
How long does it take for the application process ?
What are the requirements for admission ?
Can I apply if I do not speak any Local Language?
Can I go with a friend ?
Where can I buy the air tickets?
Is safety a concern in the city where your programs are located?
Generally safety is not a concern in those cities. However, like everywhere in the world, there is no absolute guaranteed safety especially when you travel, please be aware of safety issues.
Back to top
What kind of food do I expect to eat?
Mostly local foods, there are some local restaurants near the program locations, and Kentucky Fried Chicken and MacDonald restaurants as well.
Back to top
What services does LanguBridge provide?
We provide the following services:
Offering language and culture programs overseas.
Making accommodation arrangement.
Airport pickups.
Consulting on visa application and travel.
Back to top
What is the normal class size ?
Depends on the program you are in, most class sizes are between 10-15 students.
Back to top
What should I wear in the class?
Same as you did in your own country. There is no specific dress code, but make sure to keep it neat.
Back to top
What is the cost of living there?
That depends on the program, generally the cost of living in China is low, and the dining expense for most international students is about 150 US dollars. The cost at Seoul, Korea and Tokyo, Japan is somewhat higher, but it is still very reasonable.
Back to top
Do I need to immunize before I go?
It is wise to check the immunization requirement of the country you are going to.
Back to top
How far in advance should I apply?
It is always good to apply early, so you can have everything ready and be well prepared. Summer programs sometimes become full before the deadline. The deadline for most programs is about 45-60 days before the program start date.
Back to top
How long does it take for the application process?
After we receive your application and program deposit, we will reserve you a space in the program. Depending on the program you are applying for and the country you are from (usually if you are in a student from a non-western country), you may need a letter for short term visa application, it will take 2-3 weeks at least. But for a student visa application to Japan (to stay for 1 year or more), it can take about 6 months for the whole process. Considering the time needed for visa application and ticket booking, we advice you to apply early.
Back to top
What are the requirements for the admission?
There are different age requirements. Also they maybe requirement that we evaluate that a students based on whether if he can benefit from and contribute to the program.
We take students from any country if we believe there is no problem with their visa. Our students mainly come from USA, Canada, European countries, etc.
Back to top
Can I go with a friend?
We welcome friends to study in the program. This helps them to live and travel abroad.
Back to top
Where can I buy the air tickets?
You can book your air tickets through your own travel agent, or we can recommend you a travel agency in North America. They are dedicated to air travel to Asia, often you can get a good quote for the tickets.
Back to top