Seoul, Korea high school summer highlights:
Major high school group in Seoul, Korea
Study on university campus
Homestay for language and culture immersion
Dates & fees
Jul 2-Jul 23, 2022  (3-week)   USD $3945
Jul 24-Aug  14, 2022 (3-week)     USD $3945
Jul 2-Aug 14, 2022 (6-week)    USD $7445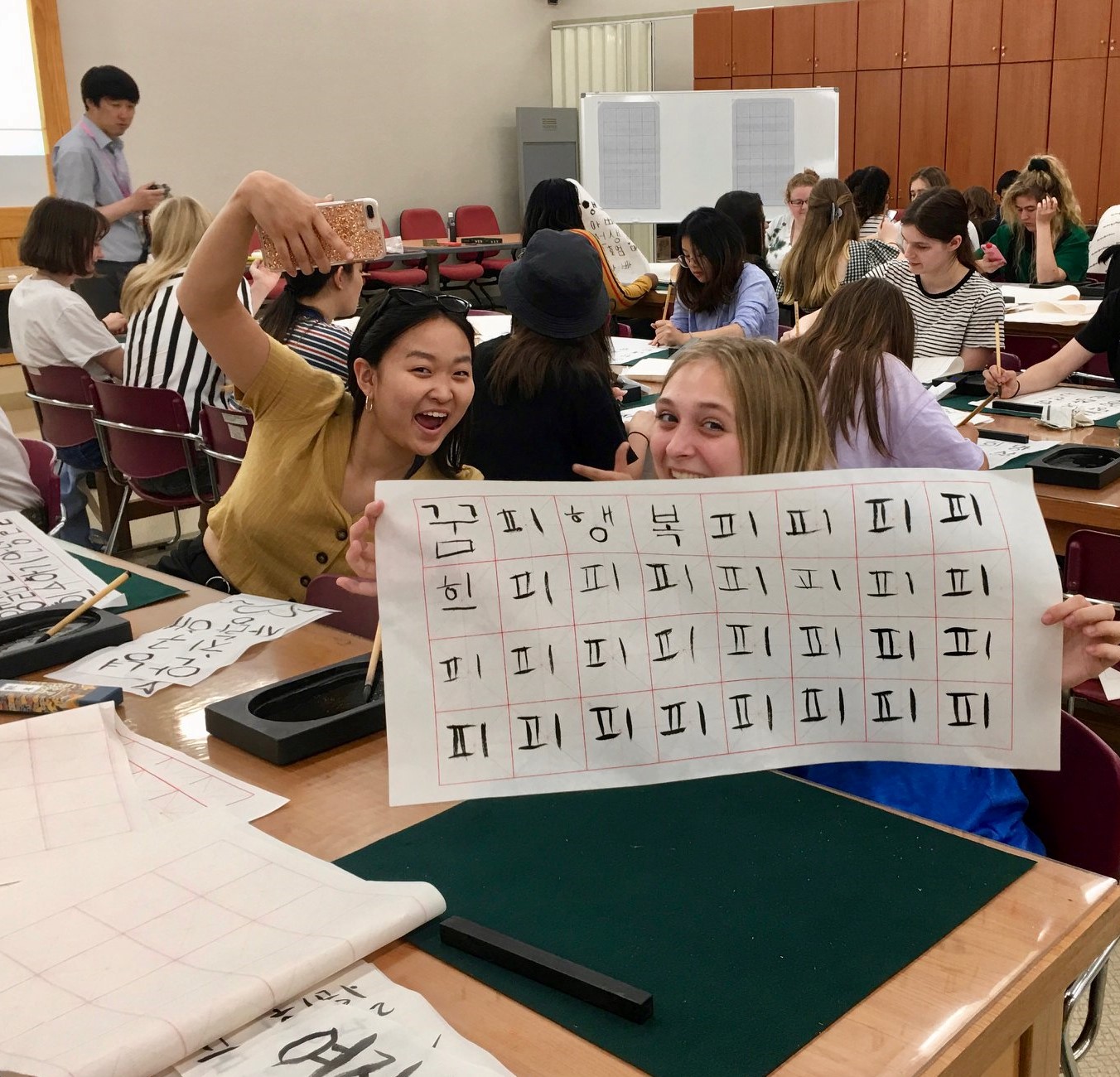 Classes & trips:
Our Korean language classes are on university campus and conducted by university teachers with experience in teaching Korean language to international students, the classes has a focus on speaking and listening, however, reading and writing will also be covered.  Students are placed into different classes according to the placement test, there are beginner, intermediate and advanced Korean classes. 
    The Korean language classes run from Monday to Friday with 17 lessons a week.  They are in the morning from 9:30am to 12:30pm, there are also afternoon classes once a week from 1: 30 pm to 3:30 pm. 
   The culture activities and trips are in the afternoon with 3 times a week, and there are also twice Saturday full day trips.
  With a mix of Korean language lessons and culture activities and trips, the program provides our high school students with a large exposure of all aspects of the Korea culture and language.
Credits:
   Please check with your school counselor if you need credit from the program. Upon successfully finishing your courses, you will be provided with certificate, or letter of attendance stating the courses you completed, level and hours.  As the transcript will be issued by the university, it may use to apply for university credit.
   We can send you a course description if you intend to apply for a credit transfer, please bring it to your academic adviser.