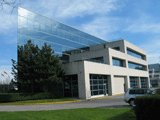 Questions? email a program consultant:
consultant@langubridge.org
Emails are usually replied within 24 hours on working days, make sure to check your junk mail folder. If you still do not see our reply after 2 days, then call us or email us your phone number to call back.
General inquires:
info@langubridge.org
Address:
LanguBridge Education Centre
#200 – 4170 Still Creek Dr.
Burnaby, BC V5C 6C6
Canada
Office Hours: Mon-Fri 9:00 am-5:00 pm
Time Zone: Pacific Standard Time
Tel:   (604) 299-0901
Fax:  (604) 299-0903
Toll Free: (888) 655-2648 (888-65-LANGU)
Upcoming Office Closures:
July 1st, 2019 Monday (Canada Day)
August 5th, 2019 Monday (BC Day)
September 2nd, 2019 Monday (Labor Day)
Appointments:
Please book an appointment if you wish to meet a consultant. Visitor parking (metered) is at the front of the building.
Location Map: