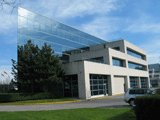 Questions? email a program consultant:
consultant@langubridge.org
Emails are usually replied within 24 hours on working days, make sure to check your junk mail folder. If you still do not see our reply after 2 days, then call us or email us your phone number to call back.
General inquires:
info@langubridge.org
Address: (new location)
Our new office is now ready to move in for a better location, please update to the address below. If you have sent out mails to us, we will still receive them in the old address, but from now on, please send new mails to the new address.
LanguBridge Education Centre
#900-2025 Willingdon Ave.
Burnaby, BC V5C 0J3
Canada
Office Hours: Mon-Fri 9:30 am-4:00 pm
Time Zone: Pacific Standard Time
Tel: (604) 299-0901 (best time to call: 9:30-11:30 am Pacific Standard Time)
Fax: (604) 299-0903
Toll Free: (888) 655-2648 (888-65-LANGU)
Upcoming Office Closures:
October 2, 2023: observation of National Day for Truth and Reconciliation, office closed, emails will be replied.
Calls and voice mails will NOT be checked during the long weekend and holiday, however emails will be checked.
For student emergencies, please contact our Asian side/the group leader directly, or send an email to: info@langubridge.org
Questions:
You can call or email us for any questions, best time to call us is 9:30-11:30 am Pacific Standard Time, or email to: consultant@langubridge.org
Location Map: