Japan is our largest destination and we have a variety of programs to suit your needs.  Our Japan classes are intensive and the program sites are in the capital city: Tokyo.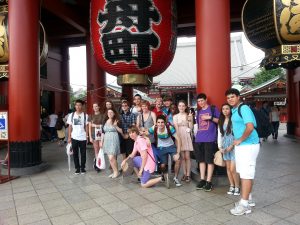 The programs for college students or anyone over 18 years old are:
Japan summer programs in Tokyo (18+): mix of lessons, culture classes and with homestay or dormitory
Semester Japan programs: short term or year long Japanese programs
Japanese Manga programs: a combination of Manga and Japanese study.
For high school students, we have group summer programs:
Japan summer programs (high school): intensive lessons, culture trips and homestay